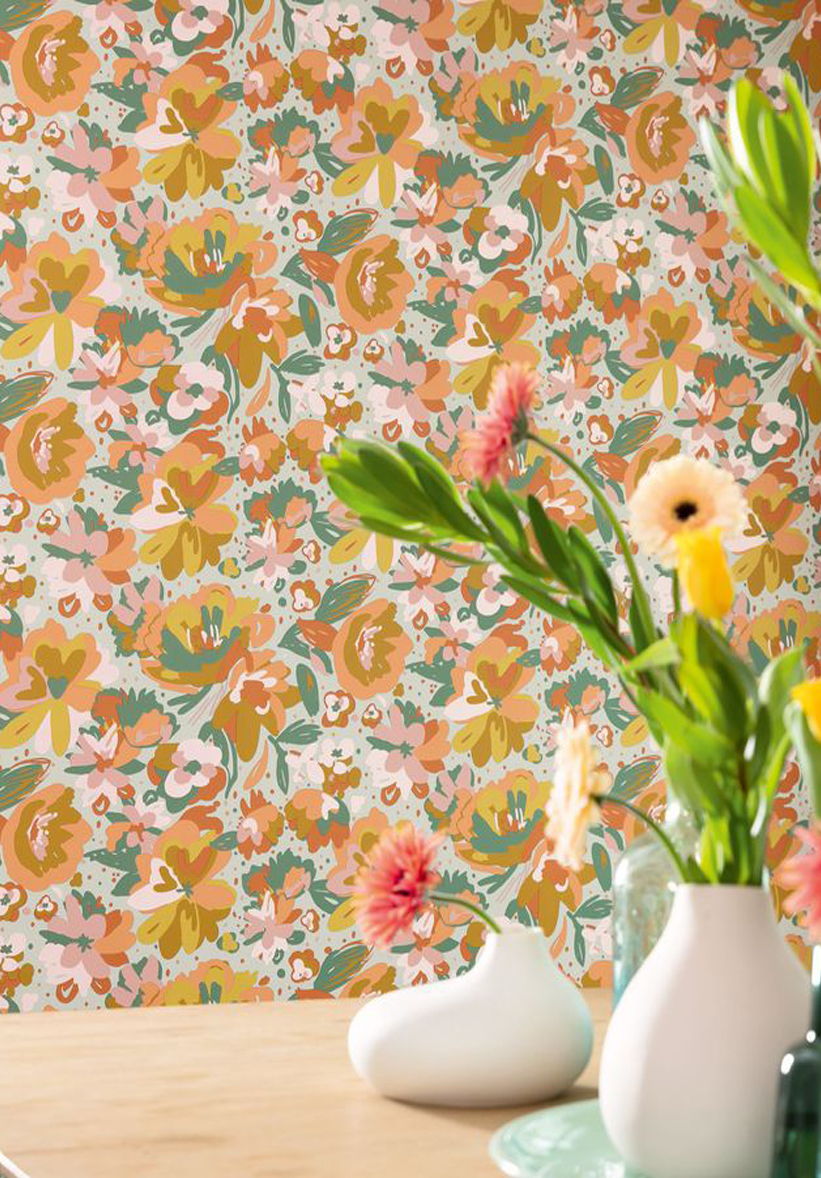 Hippy Chic
1970′S –Yeah Baby
The 70′s aesthetic incorporates earthy colour palettes against plenty of texture, flocked and boldly patterned wallpaper and indoor plants. Patterned linoleum floors were the mark of an on trend kitchen or bathroom, crochet throws add texture, pattern on pattern, architectural features like sunken living areas and floating stairs feature, rattan furniture and macramé décor, fringing, ceramics, floral sofas, feature lighting, exposed brick, textured wall finishes, the list could go on and on, it was the more is more decade
Colour: Brighter colours are common, yellow orange and brown are ubiquitous, but almost no combo was off limits think pink and purple, bright green and pink, blue, black and white and neon.
Pattern: An evolution on the previous decade, patterns grew more craft inspired and a folk influence emerged via florals and organic geometrics along with wool plaid for the more traditional home. Psychedelic shapes and eye tricking repeats appeared, heavily influenced by the counter culture.
Materials: Woods like cherry and ebony and darker more richly hued timbers were popular.  Plastic, rattan, chrome, stone, bamboo, cane, wool, boucle, velvet, chenille, tiles, terrazzo, brick, marble, concrete – plenty of variety.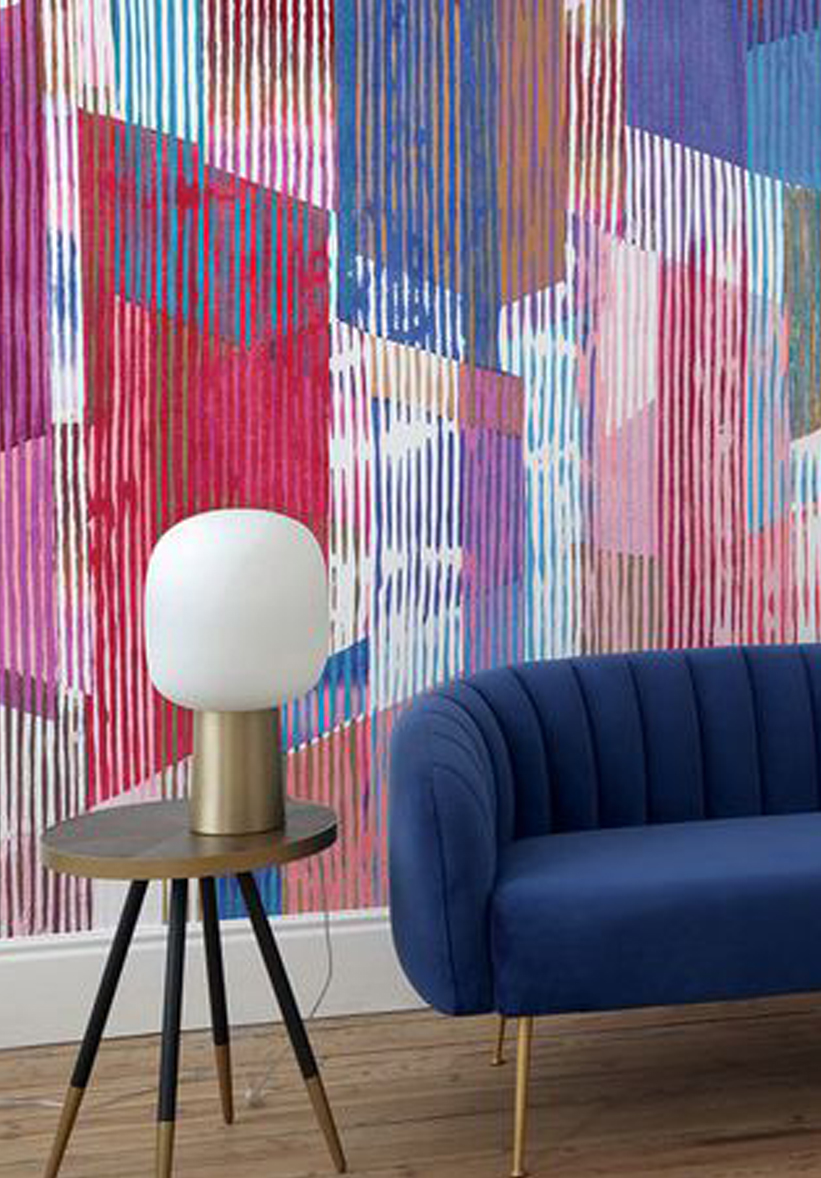 Post Modernism 
1980′S Post Modernism
When it comes to the 80′s, think loud. Just like the fashion of this era, 80s interiors embraced pops of colour, bold graphics and unconventional shapes with some of these hallmarks returning to favour today. Think pastel, chintz, neon, vertical blinds, pop art, brass, heavily swaged drapery, ditty florals, glass top tables, CD towers and big black or silver multi component stereos on display.
Pattern: Playful with bold geometrics, free-hand doodled abstracts, versus country florals, preppy blue and white stripes depending on whether you embraced the modern 80's aesthetic of Miami Vice or a new causal country style of the highly influential high street brand Laura Ashley.
Colour: White and beige, often mixed in with pink and turquoise (thanks Miami Vice), neon pink and purple, pastels like mauve and sea foam, stronger tones like teal and coral (remember the coral bathrooms?), forest green, black and white, indigo, cream.
Materials: Glass, powder coated metals, brass and chrome forms, leather, cotton chintz, velour and velvet, cotton, mirror and natural woods feature.